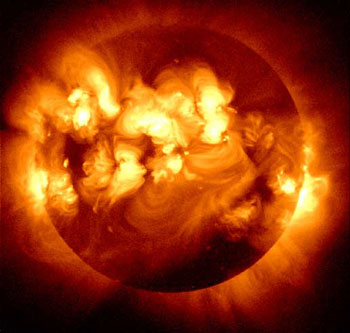 Our bodies are wonderful! We not only are a treasure chest of vitamins, minerals, and other chemicals, but we are energetic and electrical.And as such any external force, physical or emotional, can produce potential energy cysts. These are stored forced energy from an injury. These energy cysts because they are foreign can cause pain in the body. These energy cysts can exist and be lodged any where.

Craniosacral therapists can help the client's/patient's body heal the pain caused by the foreign energy cysts.  Often these energy cysts can be dispelled and dispersed in their entirety.
For more information about energy cysts, please contact me at 989 859 3998 or visit our website at www.midlandmfr.com.
Midland Myofascial Release and Therapeutic Massage, LLC is a massage clinic located in Midland, Michgan and was opened September 2006 by Barb Boxwell, CMT. Midland Myofascial Release and Therapeutic Massage uses massage techniques such as Therapeutic Touch, Reiki, Myofascial Release Therapy and Craniosacral Therapy to help soothe aches and pains and help the body heal itself.  Therapeutic massage helps healing and promotes good health.